THE MITSUBISHI MAINTENANCE TIMELINE
AT SALT LAKE MITSUBISHI
KEEP TO A ROUTINE MAINTENANCE SCHEDULE WITH THE SERVICE TEAM
Nothing starts your day off worse than discovering that your vehicle is past due for an important service. keeping to a maintenance schedule ensures that your vehicle stays healthy and ready for your travels, whenever you want to hit the road. here at salt lake mitsubishi, we're happy to show you some common services that your vehicle requires, and when to have them serviced!
STAY ON SCHEDULE WITH SALT LAKE MITSUBISHI
Our Mitsubishi experts know everything thing there is to know about your vehicle, and we want to keep you on a timeline to avoid more expensive repairs due to engine failure, balding tires, and more.
The most common services you'll have performed on your Mitsubishi are oil changes and tire rotations. Typically, most vehicles will need service on these around every 5,000 miles, but this can depend on what type of driver you are and the conditions that you drive in. Most service centers will give you a sticker that provides the exact mileage for when you should get your vehicle serviced.
Keeping up to date with your Mitsubishi's service needs is the most important aspect of owning a vehicle. Extend its longevity and keep your passengers safe by giving our service team a call and getting yours in for service now!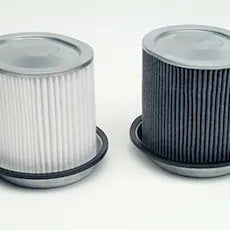 Every time you have any service performed on your vehicle at Salt Lake Mitsubishi, we'll take a look at your cabin, engine, and air filters, so we can determine if they need to be replaced. While often overlooked, they are important for optimal performance, and they can cause bigger issues if left unchecked.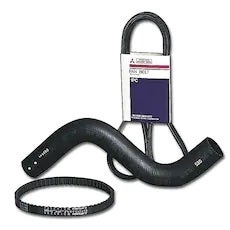 When it comes to your brakes, belts, hoses, and tires, your service needs can vary based on the type of driver that you are and the age of your vehicle. Newer vehicles can go up to 50,000 miles before they need service, while older models need appointments every 10,000 to 15,000 miles. When your brakes start to squeak, or your tires need a bit longer to take control of the road, you might need service. Reach out to us, and we'll get you scheduled!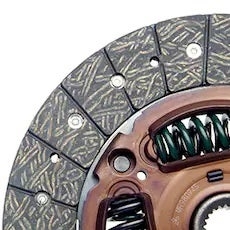 With your transmission, you should have things inspected and serviced every 30,000 miles. Many services can take place at 30,000 miles, so you should always ask our team to check the basics with a multi-point inspection. If you notice any issues with your vehicle, inform us, and we'll take a look to see what we can find.